The Federation flourished in its role as advocate, leader and sometimes mediator on behalf of state boards…while always protecting their role as the party responsible for the enforcement of medical discipline and the final arbiter of physician qualifications to practice within their jurisdiction. Work to assist boards with their disciplinary role accelerated. The Federation held workshops and circulated model guidelines for holding formal disciplinary hearings. State boards were encouraged to incorporate due process safeguards and evidentiary rules into board rules and regulations. Many boards implemented a formal a complaint process and other measures (e.g., separating investigatory and adjudicatory functions; public hearings; use of a hearing officer.)
Considerable work remained on the statutory side. In 1956, the Federation disseminated its Essentials of a Modern Medical Practice Act to all states but progress toward greater uniformity came slowly. There were more than 90 different grounds for the revocation or suspension of a license as stated in the various medical practice acts. Broadly defined behaviors such as "improper practice, incompetent practice, and unethical actions" appeared frequently but with a frustrating lack of precise definition. Updating or rewriting these statutes proved difficult. It required political astuteness and dogged determination by the state board in working with a legislature; and it could take years.
While inarguably the number of disciplinary actions taken by boards remained small throughout the 1960's and 1970's. Yet, many state boards were on the cusp on major change. New York provides an example with the 1975 creation of an Office of Professional Medical Conduct (OPMC) responsible for investigating complaints and a State Board for Professional Medical Conduct to oversee disciplinary proceedings. With multiple investigators located across the state through central and regional offices, the OPMC investigated thousands of complaints in its first year.
Board Composition
As state boards adopted more transparent and legalistic disciplinary processes, a similar shift altered board composition. Historically, medical boards had been the exclusive domain of physician members. Interest grew in the 1960's for adding public (i.e., non-physician) members to state boards. California led the way as the first state board to include public members. By 1976, public members accounted for 10% of all state board membership nationally with the percentage rising to 21% by 1996. By 1999, all but three state boards (not counting the US territories) included public members. With the publication of the Elements of a Modern State Medical Board, the Federation recommended that public members constitute 25% of each board's membership.
The shift in board demographics was part of a simultaneous transformation that saw many state legislatures shifting the operation of state boards to existing state agencies. Multiple states resituated the boards within larger, umbrella agencies (e.g., Department of Health) that utilized more formalized structures stressing public accountability. The 'free hand' long accorded the medical profession in self-regulation gave way as professional autonomy yielded to greater transparency and public accountability.
Ensuring Continuing Competence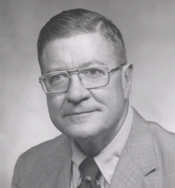 Meanwhile, efforts at fostering accountability shifted to physicians. Traditionally, state medical boards treated the licensure renewal process as an administrative function - a clean disciplinary record and timely submission of a renewal fee and forms meant that individual physicians could maintain their medical licenses indefinitely. The onus for retaining currency of knowledge and adequate skills fell to the physician as a professional responsibility.
In 1971, New Mexico, with the encouragement of Dr. Robert Derbyshire, became the first state to require continuing medical education (CME) for license renewal. Other boards followed slowly. By 1987, however, 29 state boards had CME requirements in place. By 1999, the number reached 47 and in 2010 all but six boards had mandatory CME. As time passed, many states incorporated specified content areas within the required CME. Today, 19 boards require specified content in areas such as pain management, domestic violence, etc.
By incorporating CME as a condition for license renewal, state boards took their first steps away from a system characterized as lifelong licensure. If matriculation into medical school marked the start of an educational continuum for physicians, state boards increasingly recognized that they were the only entities positioned to oversee this licensed segment of the continuum on behalf of the public.
Federation Licensing Examination (FLEX)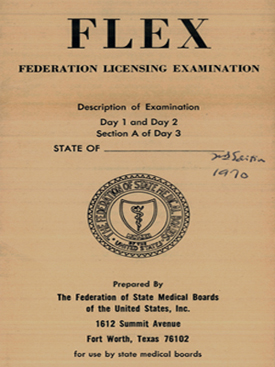 Since 1957, the Federation had labored with state boards to improve the quality of the nation's state medical licensing examinations. Despite the early success of the Federation's Examination Institutes, the challenges inherent to a decentralized approach to state board exams were hard to ignore. In 1965, the Federation adopted a resolution calling for a long-range examination development plan. Rather than duplicate the work of a professional testing agency, the Federation opted to work directly with the National Board of Medical Examiners (NBME) to develop an examination specifically for state boards and medical licensure.
Meetings with NBME quickly hammered out the parameters for what would become the Federation Licensing Examination (FLEX). Rapid acceptance of FLEX by state boards signaled their support. Eight boards participated in the first FLEX administration in 1968: Illinois, Maine, Nebraska, New Mexico, Ohio, Oregon, West Virginia, Wyoming. Only two years after its debut, nearly half the state medical boards were using FLEX for licensure. By 1973, all but two states had adopted the FLEX. Full implementation arrived in 1979 when Texas and Florida joined the fold. Drs. Fred Merchant, Lall Montgomery and colleagues proved critical to the success of FLEX.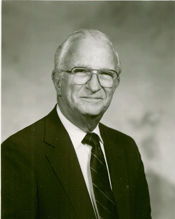 FLEX represented two major achievements in medical licensure: (1) The first nationally administered examination designed specifically as a medical licensing examination, and (2) the application of a national standard in scoring the medical licensing examination. One of the great barriers to license portability in the United States stemmed from state licensing examinations, specifically their variability in content, rigor and scoring. The persistence of this variability meant that state boards understandably viewed with some degree of skepticism, the examination results presented by physicians licensed in another state.
The rapid adoption of the FLEX had other implications. The growing number of FLEX examinees necessitated operational changes at the Federation's offices. Federation staff required more sophisticated office management systems to manage the influx of registrations. Along with the disciplinary data being forwarded to the Federation by state boards, data from these FLEX registrations helped provide the origins for the organization's current database with more than 1.2 million records.